Land Rover Vehicle Comparisions

---
With so many outstanding SUVs on the market, it's smart to do some research before choosing your next new ride. At Land Rover New Orleans, we want to help you in that process with this collection of vehicle comparisons.
We've put together this resource for shoppers across Metairie and New Orleans who want to see how all their favorite SUVs in our Land Rover inventory measure up when it comes to the essential specs and features. Choose a comparison piece and start your research!
---
Land Rover Brand Comparisons:
Land Rover Discovery Comparisons:
Land Rover Discovery Sport Comparisons:
Land Rover Defender Comparisons:
Range Rover Comparisons:
Range Rover Sport Comparisons:
Range Rover Evoque Comparisons:
Range Rover Velar Comparisons:
See How Land Rover Vehicles Measure Up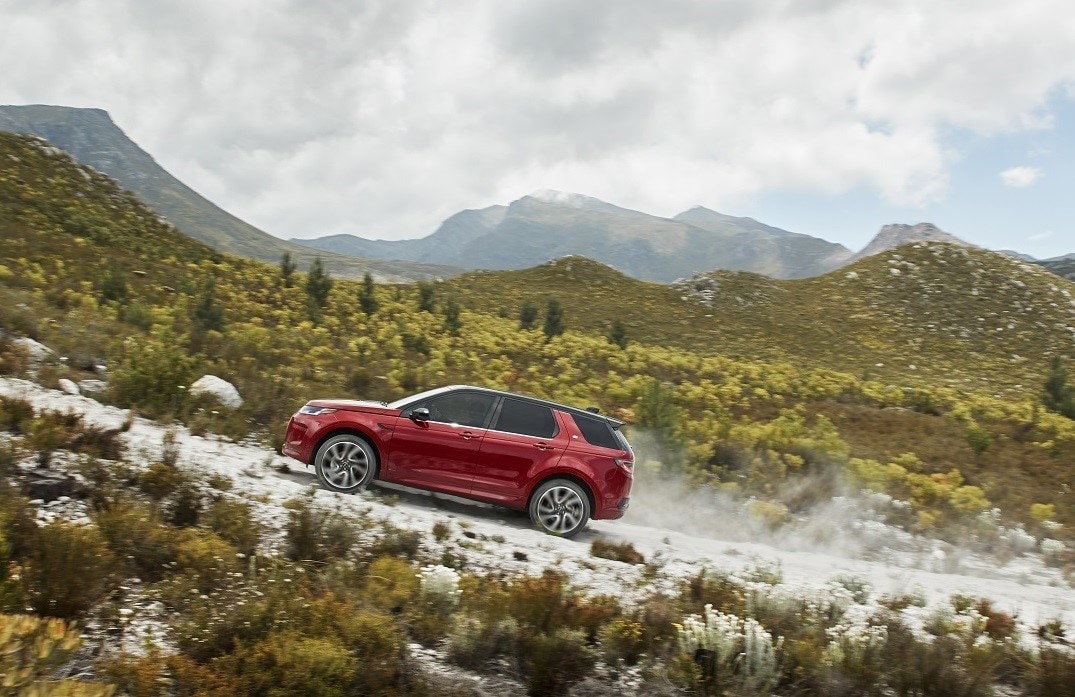 We have quite a range of comparison pieces here on this page. Some compare Land Rover models to SUVs from other popular brands. Others are exclusively Land Rover comparisons: They'll show you how different Land Rover and Range Rover SUVs compare to each other.
We try to keep our articles broad by comparing across as many relevant categories as possible. However, we also delve into the deepest details, so no stone is left unturned during your research process. Some of the categories we cover include:
Engine performance specs
Off-roading & other capabilities
Exterior & interior features
Technology & driver-assist features
Why Read Our Land Rover Comparisons?
Automotive research is a multi-step process. Reading comparisons can be an integral part of that journey for you. The more you know about the features and capabilities of various SUVs, the better equipped you'll be to choose a vehicle that meets your needs in the long run.
Of course, no resource is the be-all, end-all when it comes to research. You should take full advantage of all the resources available to you. If you want to learn more about Land Rover or Range Rover models on an individual level, check out our library of vehicle reviews.
You can always reach out to our team of Land Rover experts. We're happy to help prospective shoppers across New Orleans and Metairie learn about our vehicles!
The Land Rover Competitive Edge: Off-Road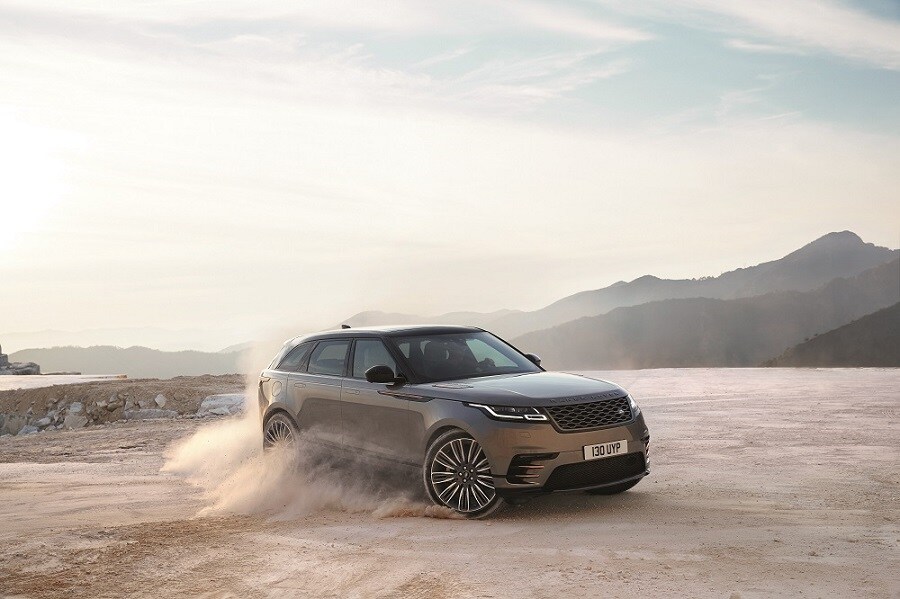 So, how do Land Rover SUVs outperform the competition? It all starts with their off-road capability. If you want a luxury sport utility vehicle that can conquer even the toughest trails, Land Rover knows the mix of features you'll need to make it happen.
Land Rover vehicles come standard with Terrain Response®, a system that lets the driver choose from a range of terrain modes: Auto, Grass/Gravel/Snow, Mud, Sand, and Rock Crawl. Simply turn a dial on the vehicle's center console. Available Terrain Response® 2 makes the process automatic!
The SUVs in the Land Rover lineup also come standard with 4-wheel drive (4WD). For a bit more grip on slippery surfaces, these off-road wonders will have you covered.
Ingenium Engines: Power & Efficiency Meet
Land Rover models are also known for their lineup of Ingenium engines. These engines help your luxury SUV outclass the competition in major ways. As all-aluminum diesel and petrol engines, their lightweight nature helps them achieve excellent fuel efficiency without sacrificing a thrilling performance.
Many of these engines are available for Mild Hybrid Electric Vehicles (MHEV) and Plug-in Hybrid Electric Vehicles (PHEV) in the Land Rover lineup. They're on the leading edge of fuel-saving innovation.
The Ingenium range also offers start-stop technology to help you save fuel. As you brake to a stop, the engine will shut down automatically. Release the brakes, and it will roar back to life!
InControl® Infotainment: A Land Rover Win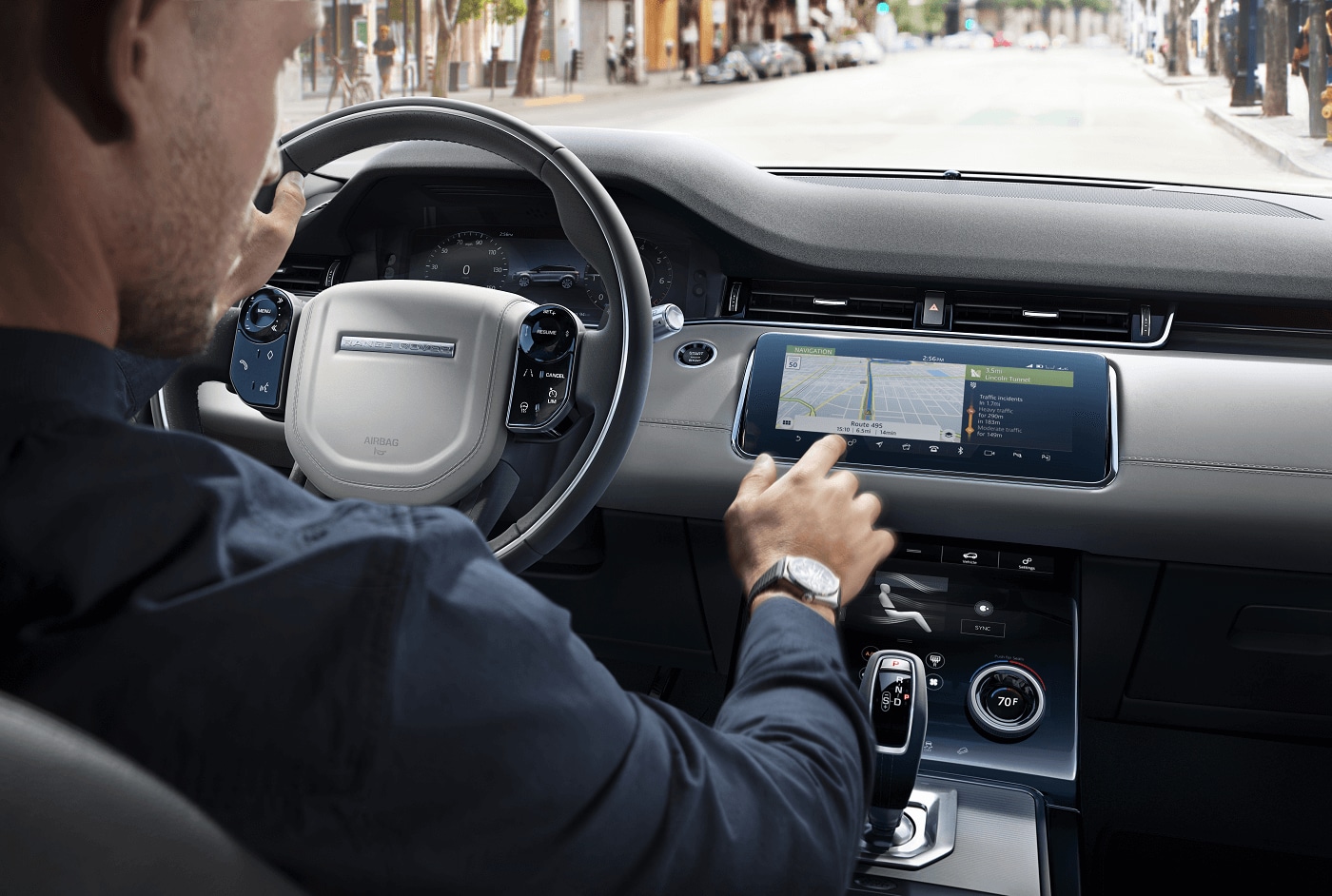 Land Rover lets you stay connected on the go with InControl® infotainment. These multimedia systems come standard on every model in the lineup. You can find two versions: Touch Pro™ (one touchscreen) and Touch Pro™ Duo (dual touchscreens). Both are incredibly intuitive to use.
From navigational maps and smartphone apps to climate controls, you can access so much from these infotainment systems. The dual-screen Touch Pro™ Duo is especially helpful because you can display a couple different features at once! Show your maps on the upper screen and audio on the lower one.
The InControl® systems can even be accessed remotely from a compatible smartphone. You can control so many vehicle functions from the device in your hand.
---
Browse Our Library of Vehicle Comparisons
When you're ready to research, just choose the article on this page that compares the two SUVs you want to learn more about. If you have questions as you read our vehicle comparisons, contact us at Land Rover New Orleans to learn more!