Brake Service near Kenner LA

---
Your vehicle has many parts that are important to its proper function and that help keep you safe. The brakes are especially essential since they can bring your vehicle to a complete stop or help prevent an accident.
Since they're an important part of your vehicle, you'll want to make sure your brakes are serviced properly and always ready for the road. Here at Land Rover New Orleans, we can be the place you go for brake service near Kenner, LA. Continue reading to learn more.
---
Get the Brake Services You Need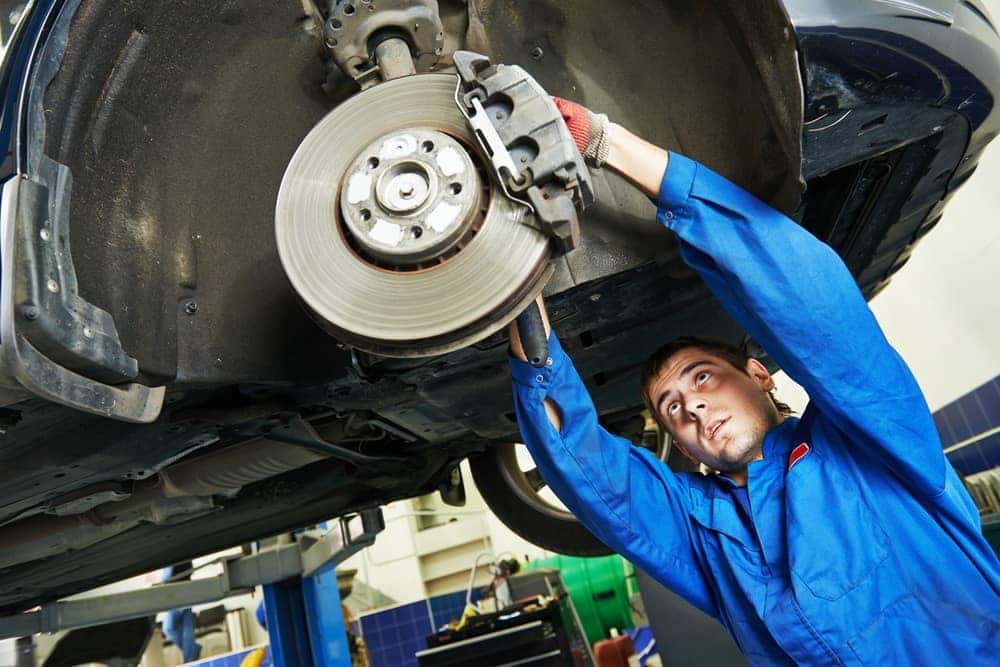 Your vehicle comes with both front and rear brakes that also include other components that all can require service over time. Brakes features parts that work together to ensure your vehicle can come to a complete stop safely and effectively in any situation to help prevent an incident on the road.
You may find your vehicle needs new brake rotors or calipers. You may need to replace the brake pads. Your vehicle might need to have more brake fluid added to provide smoother operation. You may even need to address an issue with the brake pedal.
Whatever issue you're facing with your vehicle's brakes, our team can solve the problem and get you back out on the road safely. We can handle all brake replacements, repairs, and maintenance to make sure your vehicle is always ready to stop at a moment's notice with efficient brake performance.
Identifying Potential Brake Problems
As you start to put miles on your car, you'll make frequent stops that can create typical wear and tear on the brakes. In most cases, you won't feel anything out of the ordinary, and most brake maintenance and replacements will be done when other service is already being completed on your vehicle.
However, you should also be aware of warning signs that something's wrong with your brakes. There are several things to watch for that indicate your vehicle's brakes are in need of service. A few examples include:
Vibrations
Grinding and squeaking noises
Soft brake pedal
A pulling motion when you drive
There can be several reasons for brake problems. It can sometimes be as simple as bad or worn brake pads or rotors that need to be replaced. Brake fluid could be leaking, making it more difficult to bring your vehicle to a stop.
These things should be taken into consideration as you drive. If your vehicle starts to experience any of them, speak with our team of experts to get the proper brake service so you can get back on the road safely.
---
Schedule Your Brake Service Appointment Today
Do you have an issue with your vehicle's brakes? Need routine maintenance to keep them healthy? If so, then come see us today at Land Rover New Orleans and let our expert team take care of everything you need.
You can schedule your vehicle's brake service near Kenner, Louisiana, today and bring your vehicle to a team you can trust. Contact us!
---