2021 Land Rover Defender Review

There's off-roadable, and then there's the most off-roadable. The 2021 Land Rover Defender is certainly the latter as our best trail-trekker! Defender competitors include the Jeep Wrangler, Ford Bronco, and Lexus GX-but we're convinced the Land Rover outperforms them all.
We welcome New Orleans and Metairie drivers take a journey of discovery with us. See how the Defender transforms any terrain into your own personal dreamscape-and drop us a line here at Land Rover New Orleans to learn more!
Safety in Your Land Rover Defender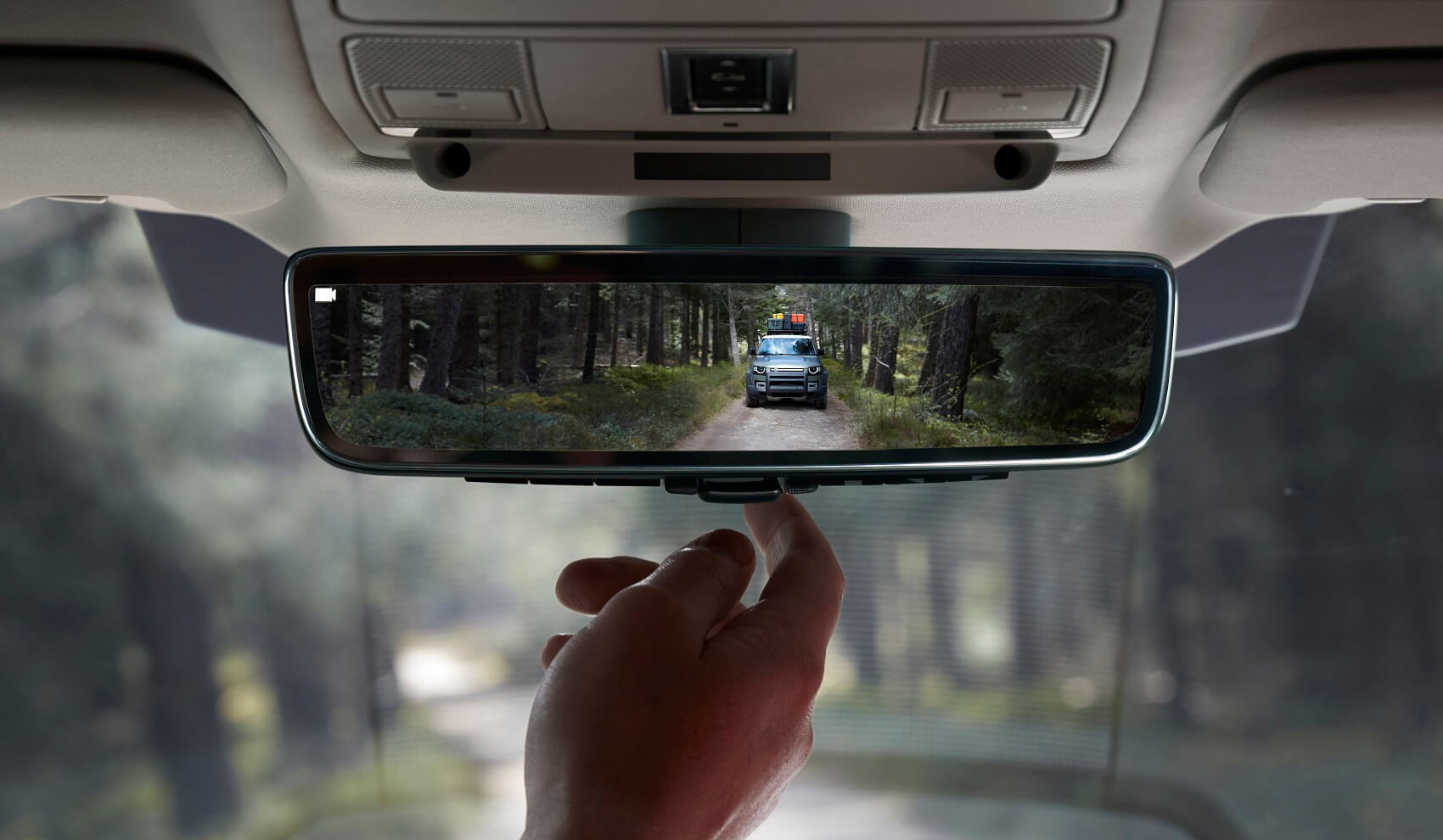 You and your loved ones deserve to feel safe when you embark on bold adventure in the Land Rover Defender. No matter where the pavement or the gravelly paths lead you, you can count on advanced driver assistance to help you respond to your surroundings.
Available is a 3D Surround Camera, your bird's-eye view of what's happening all around you. Use it as you navigate tight places, from busy parking lots to narrow forest trails.
Like Moses, you have the power to part the seas! Drive through water, slowly at first, and then build up momentum until you hit your stride. Wade Sensing technology lets you pass through the shallows unharmed! Go ahead and submerge yourself in your adventure.
The Defending Performance Champ
Let's take a quick look under that luxurious hood! You can power your 2021 Defender with one of two potent powertrains. Standardly, you have a P300 4-cylinder Gas engine that generates 296 horsepower.
The boldest drivers will move up the world to the more powerful turbo 6-cylinder. Yes, with an available P400 I6 Gas engine, you'll drive with a dynamic 395 horsepower on tap! This one is a mild hybrid, so enjoy a small electric boost when you accelerate from low speeds.
Tailor every adventure to the terrain underfoot with Configurable Terrain Response®. Choose from a series of terrain modes and conquer everything Mother Nature throws at you!
Land Rover Defender Trim Levels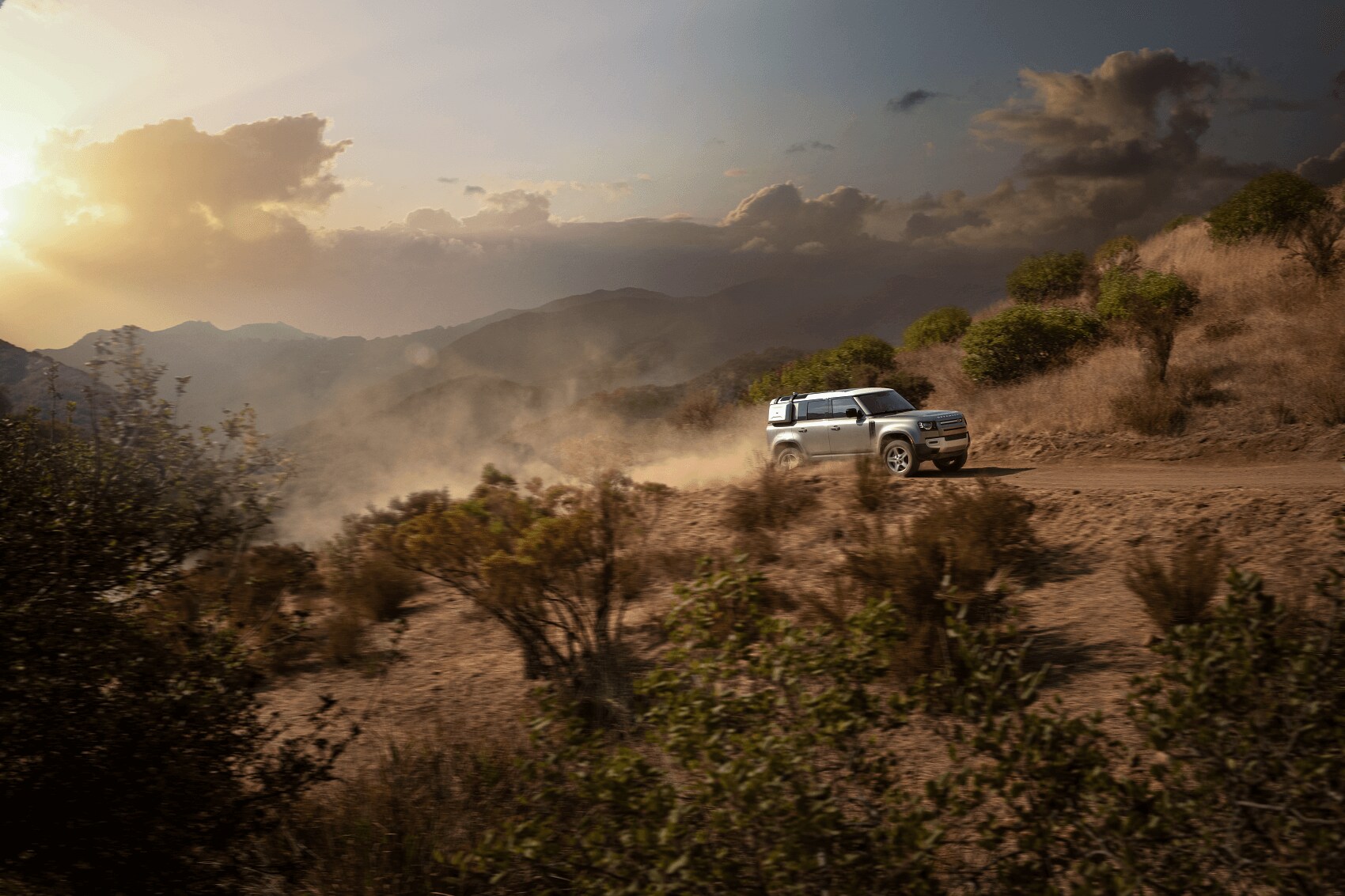 Endlessly configurable, the 2021 Defender offers several exciting ways to get behind the wheel. Choose between 2- and 4-door versions, denoted by the figures 90 and 110, respectively. This Land Rover will leave you speechless with four beautifully geometric designs!
Defender. AWD and twin-speed transfer for your next adventure.
Defender 90 First Edition. Gloss Silver wheels and some 'First Edition' badging.
Defender X-Dynamic. A tough exterior with Black exposed rear recovery eyes.
Defender X. Where capability and off-road looks combine.
Drive off into the Distance in the Defender Today
Dusty dirt roads, newly bushwhacked. Beautiful brown-sugar gravel under your wheels. Could there be a better way to venture off the beaten path near New Orleans and Metairie, LA?
Let the 2021 Land Rover Defender lead you to your own Shangri-La out there in the wild world. Book your test drive at Land Rover New Orleans and live out the legend of the iconic off-roader today!