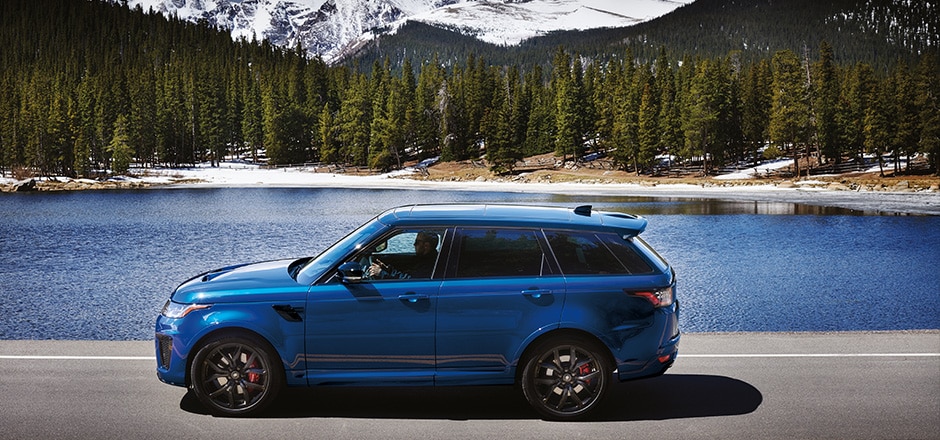 THE MOST DYNAMIC RANGE ROVER.
SUPREMELY COMFORTABLE. EXCEPTIONALLY FUNCTIONAL.
DESIGN
With sportier design cues and a powerful, muscular stance, the Range Rover Sport is designed for impact. Cleaner and more dynamic, there's a contemporary feel everywhere you look - from the distinctive Range Rover Sport grille and redesigned hood vents to the refined yet sporty wheel options.
PERFORMANCE
A range of potent powertrains deliver breathtaking on-road performance. Choose from the refined, smooth performance of a diesel engine or from a range of exhilarating gas engines. The Range Rover Sport PHEV combines the advanced 2.0-liter i4 Turbocharged Ingenium engine with an electric motor to deliver remarkable performance.
TECHNOLOGY
Our Touch Pro™ Duo in-car infotainment system beautifully integrates two 10" high-definition touchscreens. Use Touch Pro Duo along with the full-color Head-up Display and Interactive Driver Display to simultaneously view and interact with multiple features at once.10
CAPABILITY
All-Wheel Drive (AWD) delivers outstanding on-road performance and full off-road capability. To maintain optimum traction for assured progress in all conditions, the drive is connected and delivered thanks to a carefully engineered suite of technologies in the Range Rover Sport.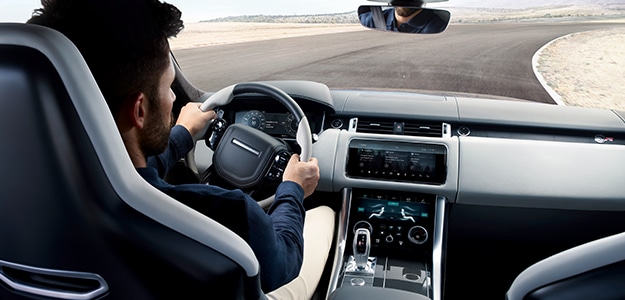 DRIVER TECHNOLOGY
Ensuring you're always informed, the 12" high-definition Interactive Driver Display delivers entertainment data and driving information. And the Head-Up Display keeps your focus on the road, presenting key vehicle data, such as speed, gear position and directions, on the windshield.10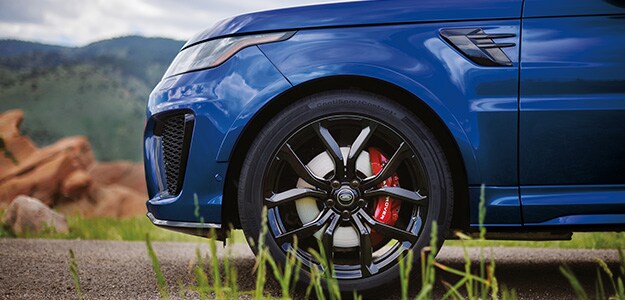 EXPLORE EXTERIOR
Muscular and perfectly proportioned, the Range Rover Sport is designed to command attention wherever you take it.
DYNAMIC DESIGN
The presence of the Range Rover Sport is more formidable than ever. With its distinctive silhouette, rearward-sloping roof and continuous waistline, Range Rover DNA is unmistakable throughout.
LED HEADLIGHTS
Every aspect of the Range Rover Sport has been designed with precision to create a clean and streamlined exterior. Wraparound LED lights enhance the vehicle's sleek looks. Standard Premium LED headlights with signature Daytime Running Lights and optional Auto High Beam Assist attest to the vehicle's contemporary appearance.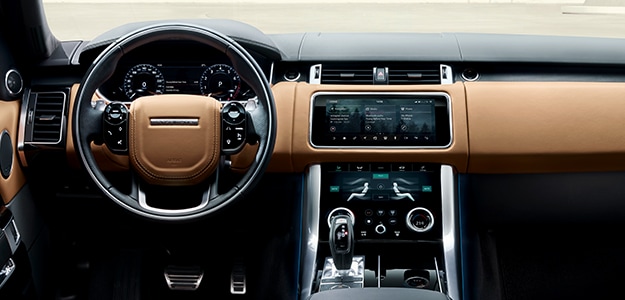 DYNAMIC RESPONSE
Dynamic Response improves vehicle handling through hydraulic roll control, optimizing on-road performance and passenger comfort. It can deliver increased low-speed agility, along with enhanced high-speed stability and greater steering precision.4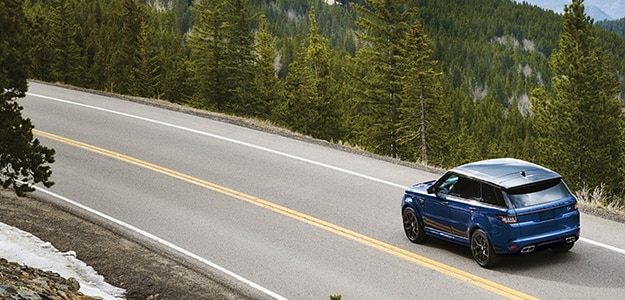 EXPLORE INTERIOR
Luxurious, supremely comfortable and exceptionally functional, the Range Rover Sport is a driver's vehicle through and through.
REFINED DESIGN
The signature cockpit has been extensively reimagined-every element meticulously designed and beautifully executed. Intuitive design features include SportShift Selector, hidden-until-lit touch-sensitive switches and the dynamic steering wheel with optional paddle shift.
STORAGE
To provide easy access to your personal effects and help maintain an uncluttered cabin, the Range Rover Sport features convenient storage space-from the deep storage of the center console and upper glove compartment to the luxurious optional refrigerator compartment.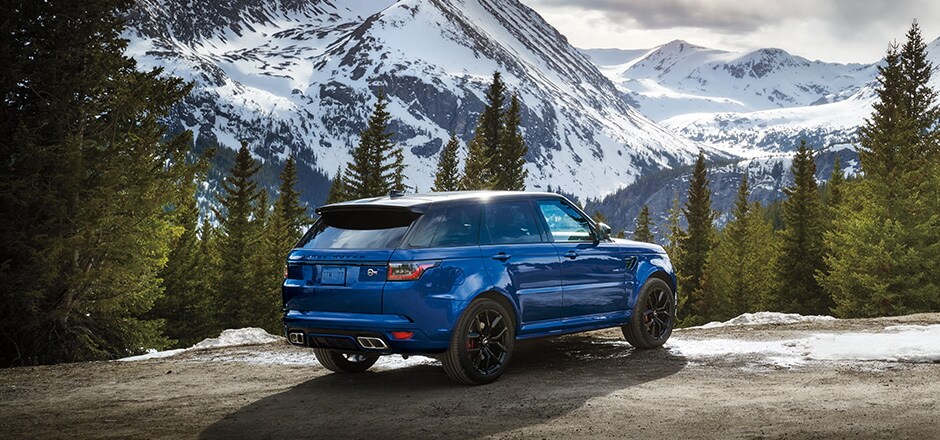 CONTACT US
DISCLAIMERS
1.   These features are not a substitute for driving safely with due care and attention, and will not function under all circumstances, speeds, weather and road conditions. The driver should not assume that these features will correct errors of judgment in driving. Please consult your owner's manual or your local authorized Land Rover Retailer for more details.
2.   Please remember that the safety belts in a vehicle constitute the primary protection system for driver and passengers in collisions. Airbags are not designed to deploy in all collisions. The airbag Supplemental Restraint System (SRS) is a supplement to the safety belts and is designed to work as a system with the safety belts. Although airbags provide additional protection, airbags without safety belts do not provide optimal protection in a crash. Always wear your safety belts. Children younger than 13 years old should always be properly restrained in a back seat, away from airbags. Never place an infant seat in the front seat.
3.   Meridian™ is a trademark owned by Meridian Audio Limited.
4.   Always follow local speed limits.
10.   Driving while distracted can result in loss of vehicle control. Do not operate, adjust or view the navigation or multimedia systems under conditions that will affect your safety or the safety of others. Only use mobile phones and other devices, even with voice commands, when it is safe to do so.
14.   Trademarks: iPad®, iPod® and iPhone® are trademarks of Apple, Inc. registered in the U.S. and other countries.  SiriusXM® Satellite Radio is a registered trademark of Sirius XM Radio Inc. and its subsidiaries. HD Radio™ is a trademark owned by iBiquity Digital Corporation. WhiteFire™ is a trademark owned by Unwired Technology LLC. All other trademarks are the property of their respective owners.
16.   Do not use Land Rover InControl® features under conditions that will affect your safety or the safety of others. Driving while distracted can result in loss of vehicle control.