Shopping for your next new luxury SUV? If you've narrowed your options to the Range Rover Velar vs. Porsche Macan, you're already off to a great start! In this car comparison, we want to show Metairie and New Orleans drivers how these two vehicles stack up.
As we pit key features against each other, you can decide which SUV is a better match for your lifestyle. Any questions? Just reach out to the team at Land Rover New Orleans for answers!
Velar vs Macan: Performance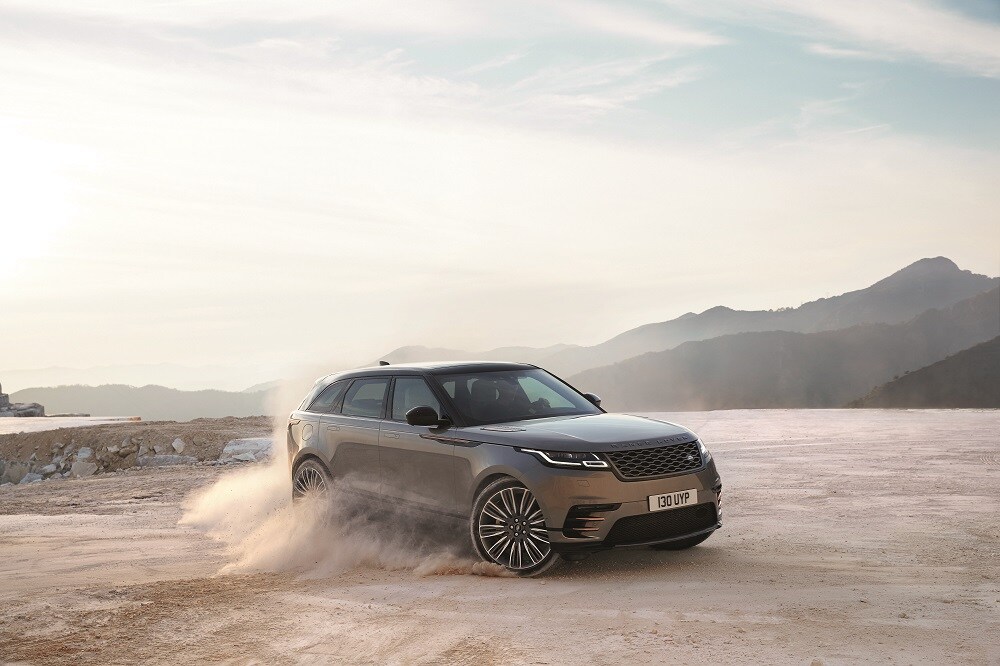 One big draw of crossover SUVs like the Velar and the Macan is their versatile capability. When it comes to towing, both these vehicles make reliable weekend warriors.
When you need to tow the family boat down to the docks, you'll appreciate the 5,511-pound max towing capacity of the Range Rover Velar. While the Macan is no slouch when it comes to towing, its 4,409-pound capacity falls far short of its competitor.
Shopping for thrills on the road? These SUVs' base engines are more than sufficient. Both vehicles run on turbocharged 4-cylinder powerplants with outputs hovering near 250 horsepower. You'll have no trouble getting up to speed in either one.
In the Cabin: Cargo & Passenger Space

Slide into the cabins of the Range Rover Velar and the Porsche Macan, and you'll find spacious seating for five passengers. Posh interiors and supportive seats are standard fare in both vehicles. Easy-to-use infotainment systems showcase these vehicles' truly refined cabins.
Need space for cargo? The Range Rover is ready to accommodate your needs with 34.4 cubic feet of space behind the second row. Pack your vacation luggage, beach gear, or groceries-you'll have room for it all!
Due to the unique shape of the Macan, you'll find much less cargo room inside. With just 17.6 cubic feet behind the rear seat, you'll have space for groceries, but those larger items may have to stay behind.
Range Rover Velar vs Porsche Macan: Your Next Off-Roading Adventure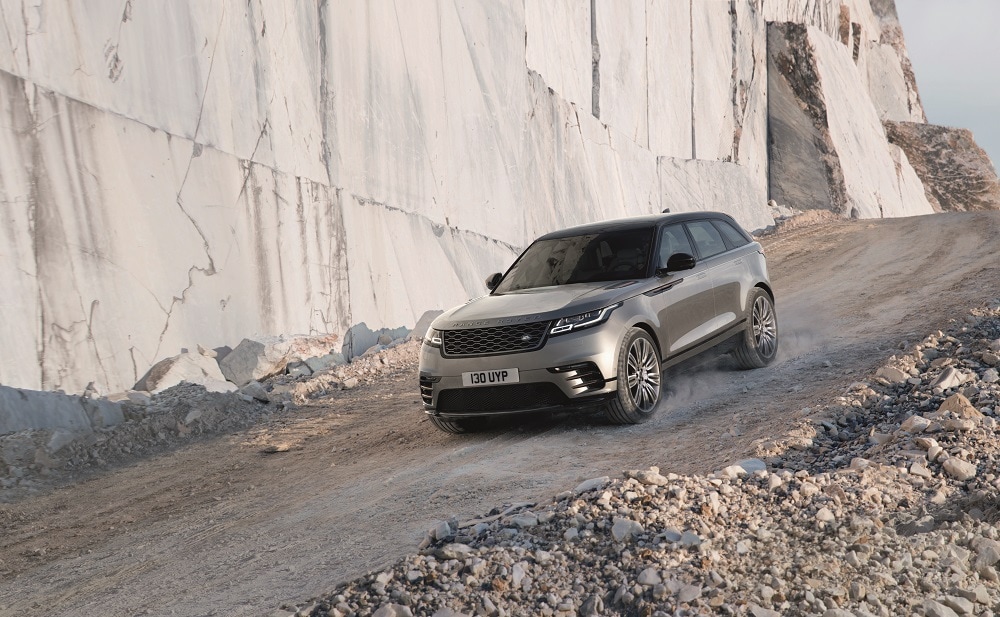 Need an SUV that can handle rougher terrain? The Velar and the Macan can tackle it with ease given their respective All Wheel Drive systems.
However, only the Range Rover SUV is built for heavy-duty off-roading. With ground clearance clocking in at nearly 10 inches and the ability to wade through 25.5 inches of water, this isn't just a one-trick pony. It even offers Terrain Response®, so you can tailor your drive to the ground beneath your wheels.
Range Rover Velar vs Porsche Macan: The Verdict
The Porsche Macan looks good and drives well on the roads, but on rugged landscapes, the Range Rover Velar truly stands out.
We hope you've enjoyed our car comparison of the Range Rover Velar and the Porsche Macan. These two luxury SUVs really shine in impressive ways. Metairie and New Orleans SUV shoppers have a major decision on their hands.
When it comes to cargo space, towing muscle, and off-roading chops, the Range Rover Velar is in a class all its own. If you like what you've read here, contact us at Land Rover New Orleans. Get behind the wheel and experience it for yourself!